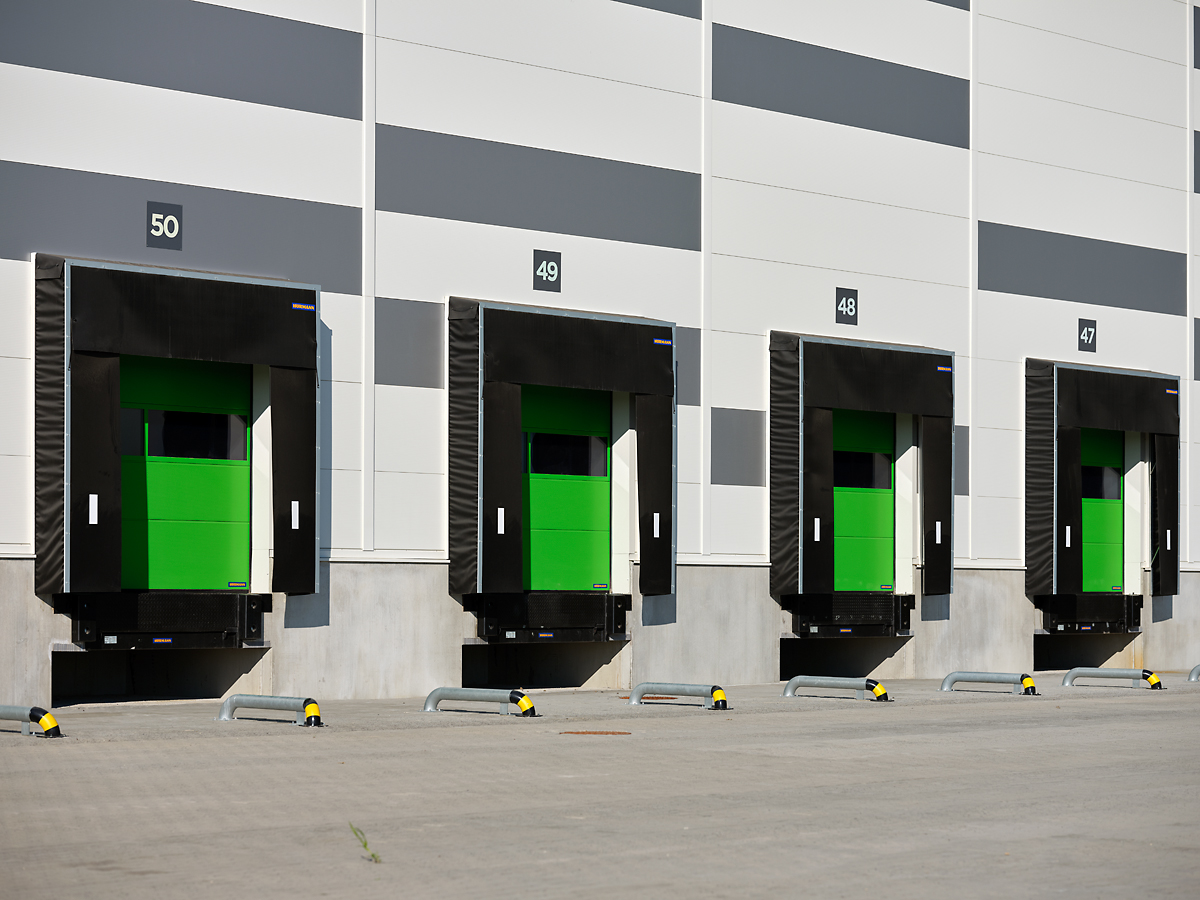 HelloParks, founded just over two years ago as a member of Futureal Group, is expanding further with the launch of its latest industrial real estate investment in Alsónémedi, where the company plans to build a 60,000 sqm hall in accordance with the highest sustainability standards. The successful completion of the land transaction was achieved with the assistance of the consultancy firm Grifton Property. HelloParks, having three modern megaparks in Fót, Maglód and Páty under construction, will be present in the vicinity of the fourth key transport hub around Budapest by the project in Alsónémedi. As a result of the investment, HelloParks is working on the development of more than 1 million sqm of warehouse and industrial space.
HelloParks, the Hungarian industrial developer company that creates sustainable megaparks, is launching another project in the southern submarket of Budapest. The construction will soon start on a 135,000 sqm site in Alsónémedi, close to the junction of the M0 and M5 motorways and BILK (Budapest Intermodal Logistics Centre) container terminal. The Big Box type building, expected to be completed in the second quarter of 2024, will be the company's largest project to date with a total of 60 000 sqm of flexible space to serve tenants' demands. The development will bring HelloParks' industrial real estates to another key location after Fót, Maglód and Páty, giving the company full coverage of the Hungarian capital's surrounding area.
Sustainability and energy efficiency are a priority in HelloParks' investments. To this end, the new building will be built according to the strictest criteria of the New Construction category of BREEAM sustainability standard to achieve the Outstanding rating and to the EU Taxonomy requirements, as will all the company's new halls. In Hungary, HelloParks is currently the only developer to build industrial buildings in line with these requirements.
The hall will be equipped with a modern building management system (BMS) that tenants can have access to, using the company's own proprietary application. The mobile app will allow them to monitor energy and utility consumption and adjust heating, ventilation and lighting settings in their rented areas.
"There is significant demand for our environmentally friendly, energy-efficient and smart industrial buildings. This is one of the reasons why we are now starting development in the southern submarket of Budapest, following Fót, Maglód and Páty, and are now present in all important locations around the Hungarian capital. We make great effort to meet market demand that is why we are currently developing industrial real estates at a fast pace in all our locations" – said Rudolf Nemes, CEO of HelloParks.
The Hungarian-owned industrial real estate developer started major construction works in 2021 on three sites where around 140,000 sqm of industrial building has already been completed. The company is currently working on nearly 130,000 sqm of warehouses which will be expanded by a further 60,000 sqm when construction of the planned hall in Alsónémedi starts. HelloParks' first two buildings in Maglód and Fót – MG1 and FT1 – were 100% occupied with tenants in record time last year. Since then, the second phase in Maglod, MG3, has also received its occupancy permit, while two more buildings in Fót, FT6 and FT2, are due to be handed over soon. The completion of the first warehouse, PT1, which is being built in HelloParks Páty, will also be completed this year.
Read the full artcile on cijeurope.com.